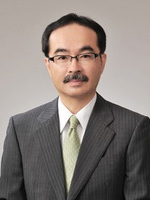 SRA OSS, Inc.
Japan Branch Company Director
ISHII Tatsuo
Open source software (OSS), represented by PostgreSQL and Linux, has gained a lot of attention in recent years.
By disclosing "source code", a sort of blue print for software, to the public, Open Source Software (OSS) has raised the value of software by taking it out of the hands of the exclusive monopolizing few and handing it over to the rest of the world as a shared cultural heritage.
OSS has been developed by the world's best engineers.
With an extremely large number of engineers working on OSS development, it is evolving night-and-day at a speed that a single company cannot achieve.
| | |
| --- | --- |
| 1999 | Support for Japan's first business version of PostgreSQL and business training commences |
| 2001 | Monopoly consulting contract drawn with Mr. Bruce Momjian, central member of PostgreSQL development |
| 2003 | PostgreSQL ported to Windows for the first time ever and sold as PowerGres |
| 2004 | Marketing begins for PowerGres HA (High Availability) |
| 2004 | First PostgreSQL CE certification exam (PostgreSQL CE) offered |
| 2005 | PostgreSQL distributed worldwide |
We've struggled, while creating an OSS for business purposes, on developing and spreading OSS ever farther.
As evidence of this, our staffs have actively participated in the Japanese PostgreSQL community.
Our staffs have further participated in the development of PostgreSQL itself, and working toward its evolution.
SRA OSS, Inc. was established as one of SRA's child companies, for the purpose of advancing this development, continuing its relations with OSS to its present state.
While offering all the necessary services for users of OSS, we continue to proactively support the OSS community and further offer our assistance to the development of OSS.